Hawaii Vision Clinic - Pan Pacific Laser Inc.
Pan Pacific Laser, Inc. is a part of the Hawaii Vision Clinic's Honolulu Office. Our surgeons Stephen S. Gee, M.D. and William Wong Jr., M.D. both have outstanding reputations and years of experience offering premium laser vision correction in Hawaii. Since 1997 over 22,000 procedures have been performed at Pan Pacific Laser. We strive to build caring relationships with all of our patients and we continually strive for excellence in the field of laser vision correction.
"Many Mahalos to Dr. William Wong Jr. for this incredible LASIK experience. I am really happy that I am placed in such good hands of Dr Wong. I am now glasses and contacts lens free. I am now able to see the world as if I am watching a high definition picture quality of life.  I am so grateful for Dr Wong and his staff for the amazing care that they have provided me during my pre and post operation visits. Without a doubt, Dr William Wong Jr. of Hawaii Vision Clinic is absolutely exceptional and I highly recommend everybody to trust in this life changing experience with him. Thank you again Dr. Wong! "
~ Sabrina Nodine
Pan Pacific Laser is proud to exclusively offer 100% blade-free all laser IntraLASIK, PRK and LASEK/PRK procedures. Although IntraLasik increases the cost slightly, the increased safety profile and precision of the Intralase LASIK treatment greatly decreases the surgical risks and delivers results that make our patients 20/HAPPY!
The LASEK/PRK method is considered to be the most advanced form of PRK that can help treat patients with very high corrections. PPLI is the clinic of choice for patients seeking experience.
For patients not living on Oahu, we have an outer island program with co-managing optometrists on Kauai, Maui and the Big Island of Hawaii.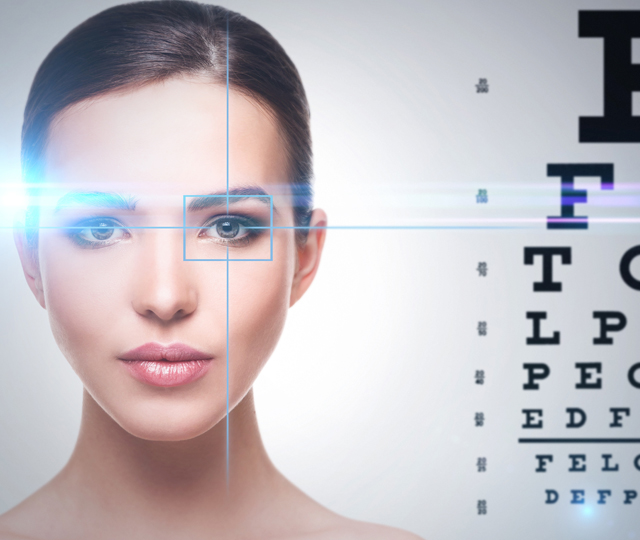 WHAT IS LASER VISION CORRECTION?
Laser vision correction is a short outpatient vision correction procedure performed by certified ophthalmologists in which tissue is removed from the surface of the eye using an excimer laser. Laser vision correction is designed to reduce or eliminate a person's dependency on glasses or contact lenses by reshaping the outer surface of the cornea using the energy pulses of light emitted by the excimer laser. There are currently three types of laser vision correction procedures: LASIK, PRK, and LASEK (Laser Sub-Epithelial Keratomileusis).