Hawaii Vision Clinic, Inc. offers an array of services in a comfortable, relaxed atmosphere. Our friendly staff provide the highest quality care using the most sophisticated technology available. We are dedicated to helping every patient enjoy the best possible vision. We are proud to serve the communities of Oahu with our locations in Honolulu, and Aiea.
WILLIAM K. WONG JR., M.D. specializes in:
• General Ophthalmology
• Laser Assisted Cataract Surgery with Advanced Lens Technology
• All Laser LASIK, & PRK
• Implantable Contact Lens
• Diabetic Eye Disease
• Glaucoma Therapy & Surgery
• Cosmetic procedures
MALCOLM R. ING, M.D. specializes in:
• General Ophthalmology
• Pediatric Ophthalmology
• Contact Lenses
Marissa Matsuyama, O.D. provides general optometric care:
• Routine Eye Exams (glasses and contact lenses)
• Urgent Eye Care
• Contact Lens Fittings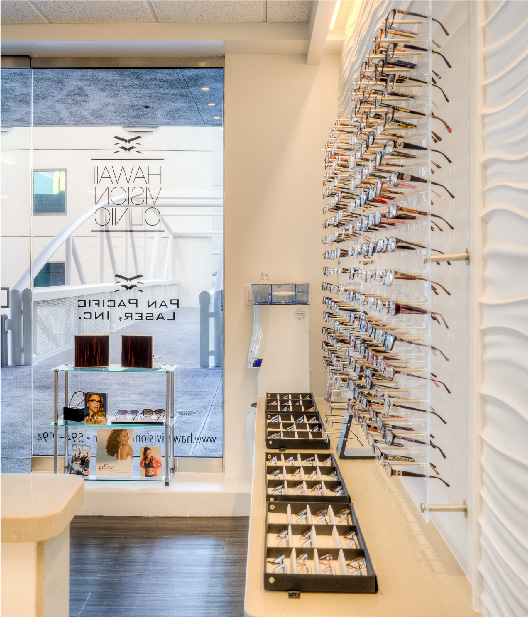 Make an appointment, call us today: (808) 487-7938.